NetResults Tracker – Web-based Collaboration Software
For change management, issue tracking, bug tracking, knowledge base, support, & help desk.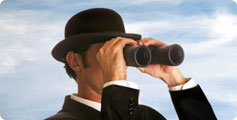 NetResults Tracker™ is a powerful, easy-to-use web-based collaboration tool to help companies track business issues and automatically manage them through to resolution.
It has been licensed by more than 1000 companies from over 35 countries around the world for use by more than 50,000 employees, partners, and customers.
NetResults Tracker supports a wide range of applications including:
Tracker is very cost-effective. Most installations recover their investment within a few short months through increased productivity, improved products, improved customer satisfaction, and sometimes simply by ensuring each fix of an important bug makes it into the next release.
| Tracking Issues Manually | Automated Issue Tracking with NetResults Tracker |
| --- | --- |
| | |
Tracker is a fully web-based system providing:
Tracking – Tracking reported bugs, defects, business issues, enhancement requests, etc.
Workflow – Automatic routing and notification to get issues resolved.
Process enforcement – Managing and enforcing your company's process of resolving issues.
Status – Up-to-the-minute project information and status to team members everywhere to foster collaboration.
Communication – Capturing discussions and sharing knowledge.
Accountability – History and audit trail.
Our customers are from a broad base of industries, including broadcasting, consulting, entertainment, financial, government, hardware, health care, manufacturing, pharmaceutical, retail, software, system integration, telecommunication, transportation, and utility.
Product Name Change
Prior to the version 6.0 release, NetResults Tracker was named ProblemTracker. The product name was changed to reflect the broad range of applications that Tracker has been serving.